© 2020 Son Of A Carpenter, Inc

Homes with All the Trimmings !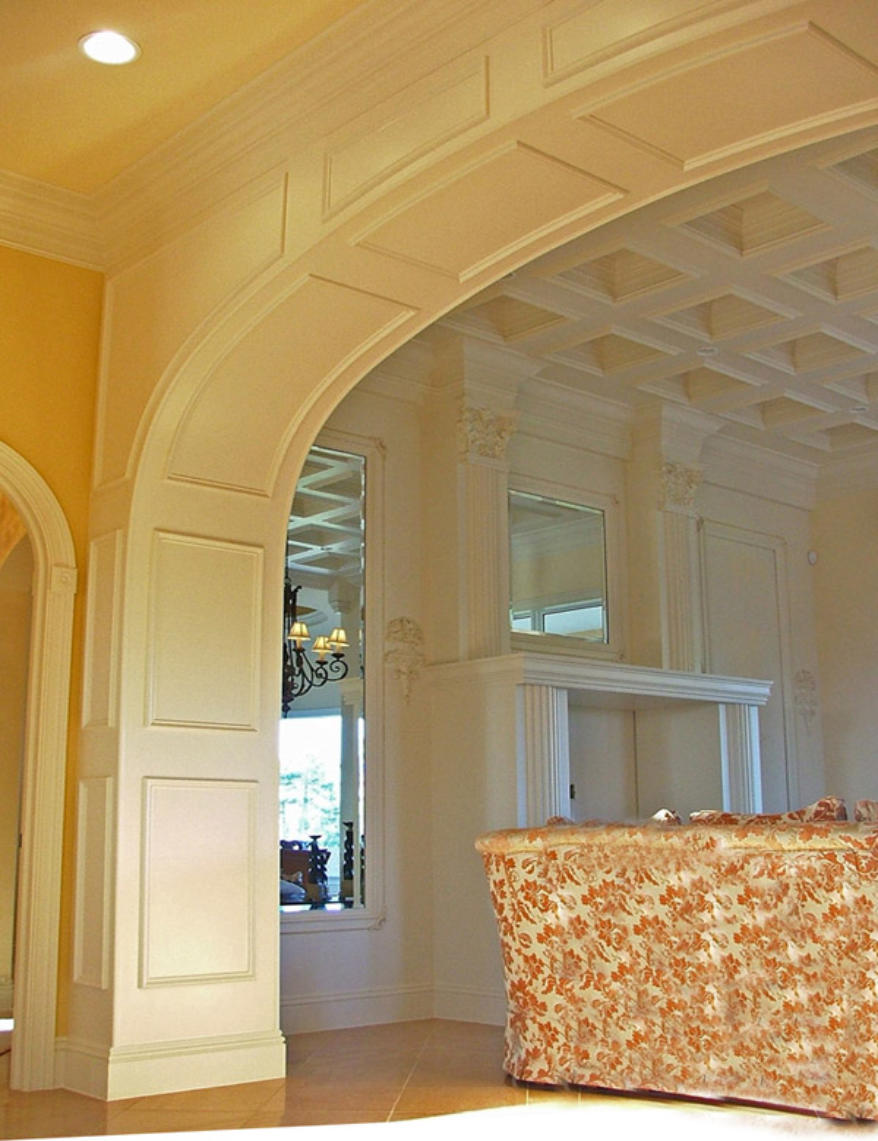 While the
outside of most
homes tend to be
well designed,
ornate, and
stylish,
unfortunately the
insides are often
neglected and
usually have little
character or
appeal.
In our experiences, we find that trim works magic in homes of every price range. Appropriate eye-catching
craftsmanship adds "perceived value" to homes, helping to attract potential buyers and onlookers both. Son of a
Carpenter, Inc. is not only going to help you

Build

your home, we are going to help you

Sell

your home. We work
with all new-construction and remodel customers.
The ability of forming mental images, sensations and concepts,
in a momement when they are not perceived through sight, hearing or other senses.
We take great pride and satisfaction in taking your visions,
dreams,and designs, and making them a tasteful reality.

Son of a Carpenter, Inc install a full range of trim products.








Interior and Exterior Doors
Casings - Door, Passthrough, and Window
Window treatment Cornices
Window Sills and Wall Caps
Chair-Rail, Picture Frames,
Ceiling Medallions, Ceiling Beams, Bamboo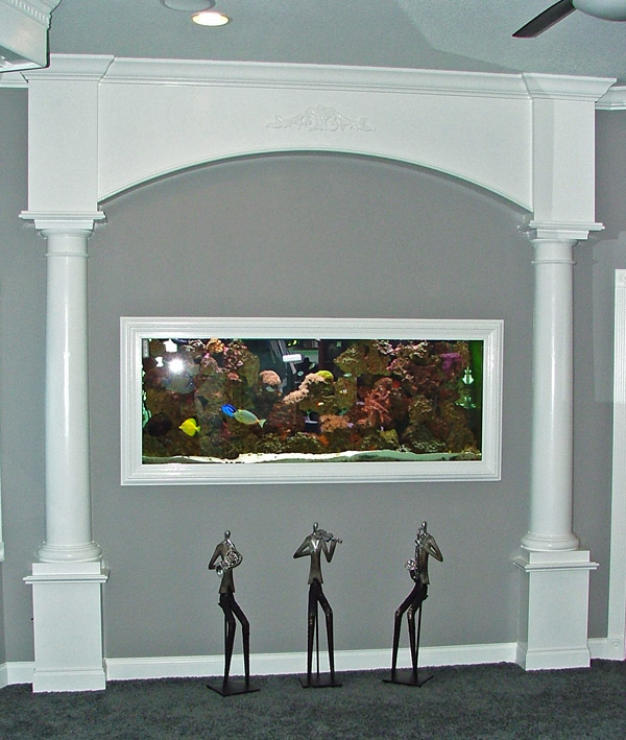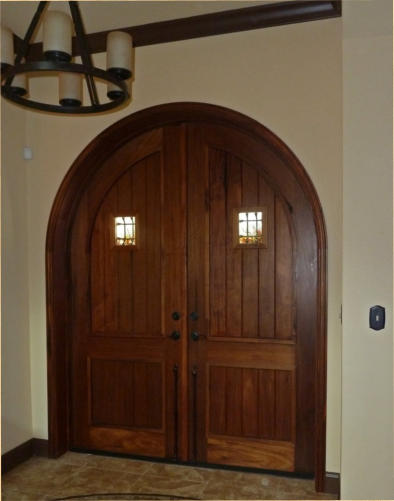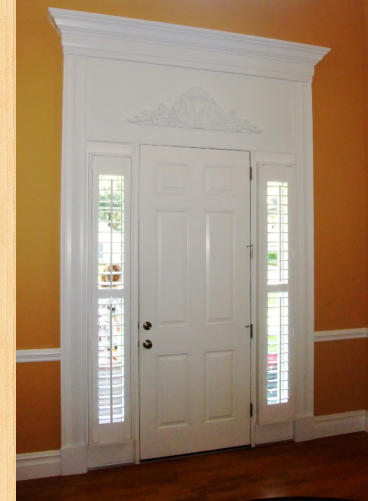 Your Front Door and Entry are the
first and most important
impressions your guest will
perceive about your home.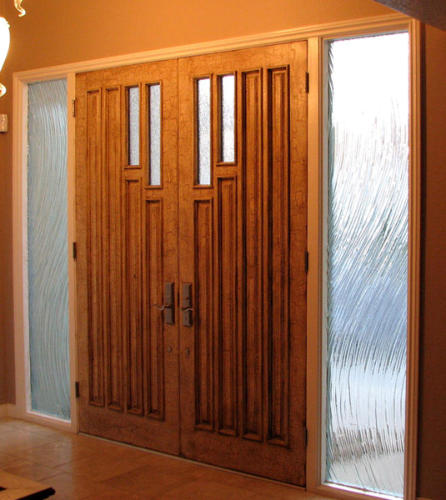 When installing your doors, we
make sure they are properly
fitted and adjusted, and then
appropriately decorated with
Casings and other treatments.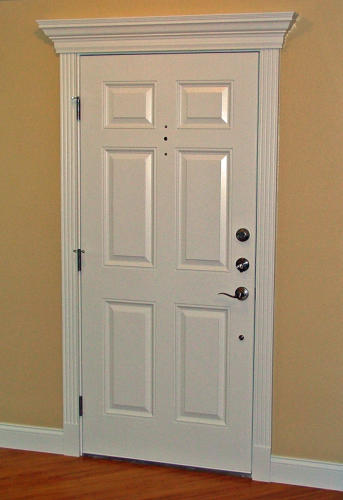 Doors are
available in
many
configurations
and styles.
Please look
at the
Picture Gallery
for more
door example.
Many
more styles
and designs are
available.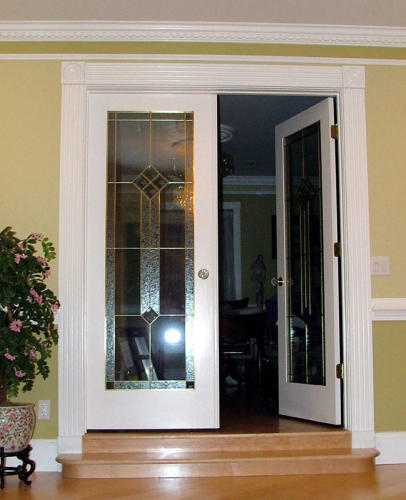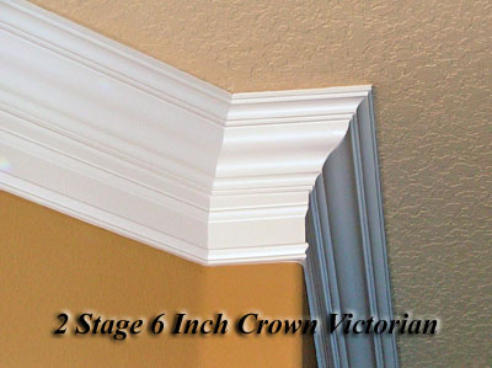 Crown Moldings

provide an
esthetically pleasing transition
from wall to ceiling are available in
many different sizes and styles. For
more details on Crown Molding,
Please visit our Crown Molding
Page.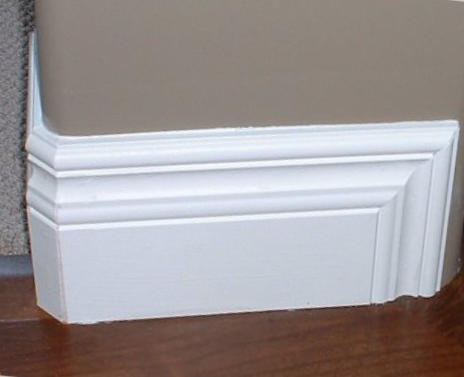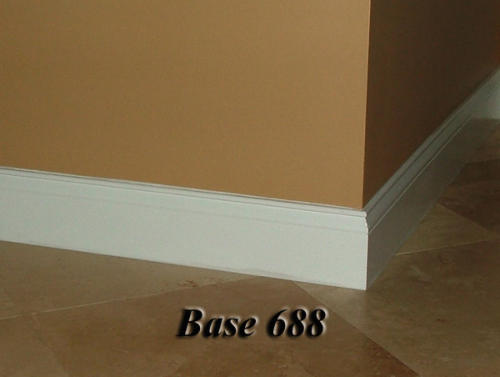 Baseboards are used to cover the
joint between the wall and floor and
provide protection from mops,
brooms, vacuum cleaners and other
hazards that may contact your walls.
Baseboards are available in a wide
variety of styles and sizes.
Ranging from 3" to over 7" tall,
baseboards add a functional touch
that gives a home

architectural
detail and character.

If you already know what you want for molding, Great!
If not, we will be there to help you choose molding that will not only enhance the door
or window but give a design boost to the entire rooms as well.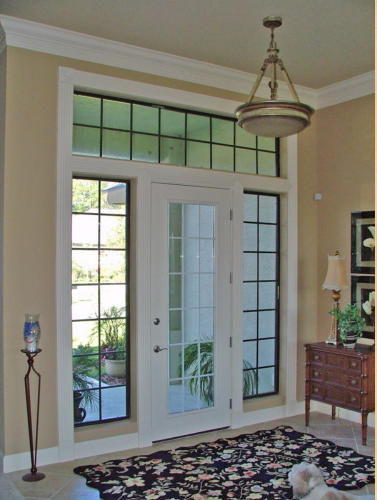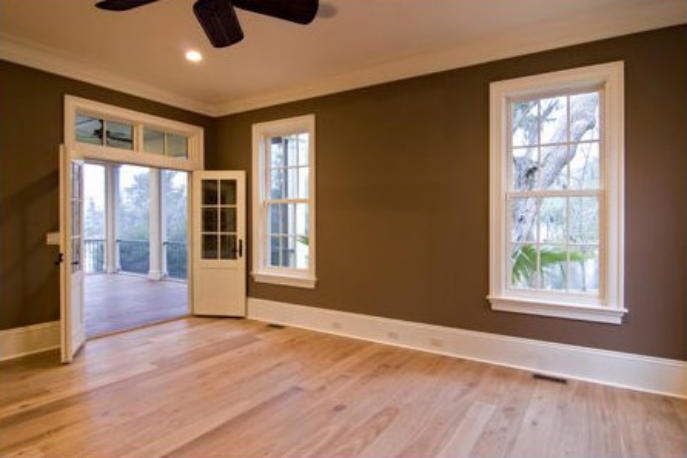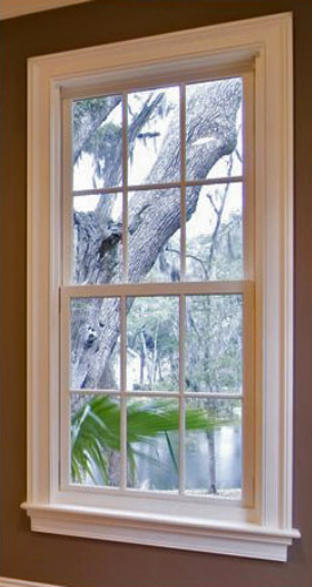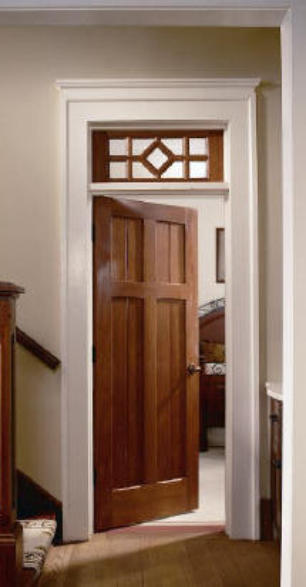 One of the decisions
you will need to make is
in determining where
you want to install new
trimwork. Just about
any room in the house
will benefit from the
addition of distinctive
moldings and trim.
Many molding sizes and styles are available. When working with a conservative
budget, many homeowners begin with more elaborate door and window casing for
the open and formal areas. Then, choose smaller, more conservative molding to
nicely finish bedrooms or bathrooms

Chair Rails, Picture Frames,
Wainscoting
Chair Rails

are decorative
moldings originally intended
to protect wall surfaces from
chairs.
This can be a single or
multi-piece band of trim,
about 32" from the floor.
Chair Rails add decorative
design beyond just dining
areas.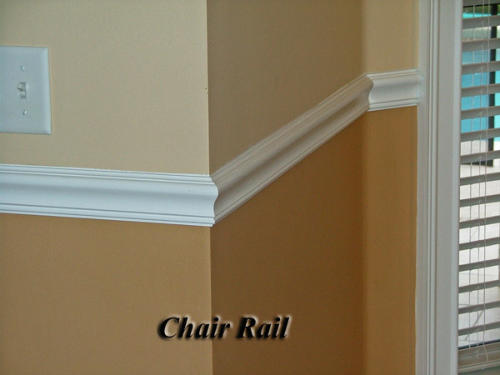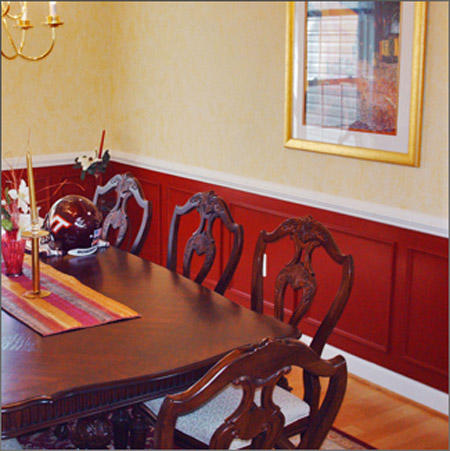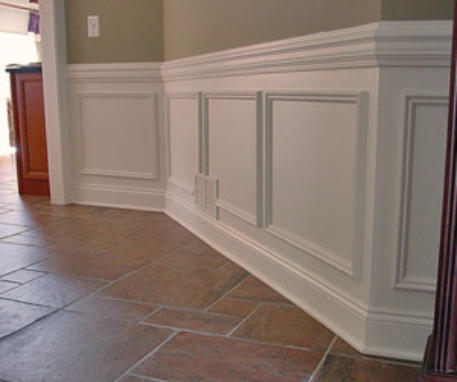 Wainscoting

adds a distinct
style, dimension, and character
to a room
Designs range from simple
and elegant to dramatic and
complex. Combining

picture
frames, chair rail, and color

can
add architectural interest
reaching beyond the Dining and
Living Room areas of your home.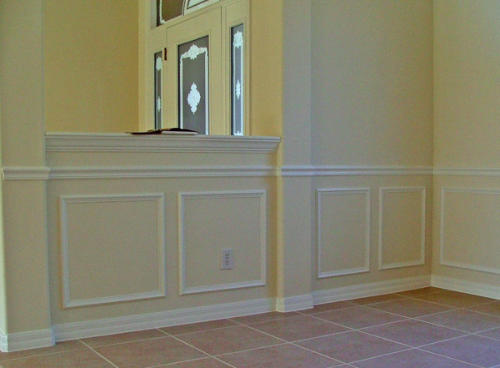 Ceiling Beams

can make a

Bold
statement. Tall, Flat ceilings, can
be transformed into breathtaking
Jewel Boxes!
Beams

are often used in
large formal rooms such as
Great Rooms, Dining Rooms,
Foyers, and Libraries. Beams
add upscale craftsmanship and
dimension that is irresistible to
the eyes.
Bamboo

and other
materials can be used in
creating eye catching
masterpieces right on your
ceiling.
Projector

enclosures can
be designed ranging from basic
functionality to jaw dropping
eye-candy.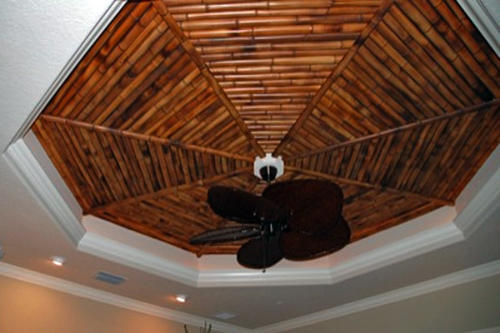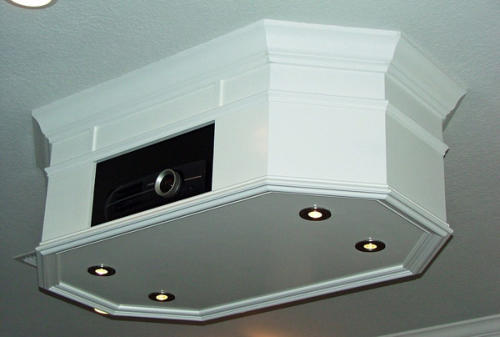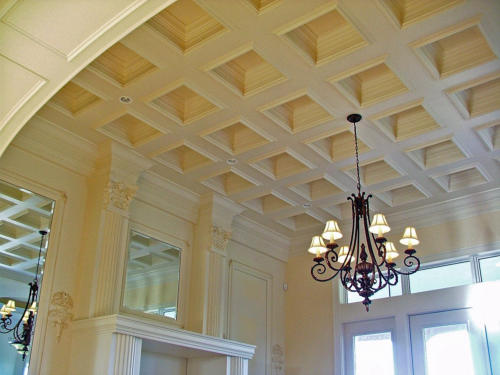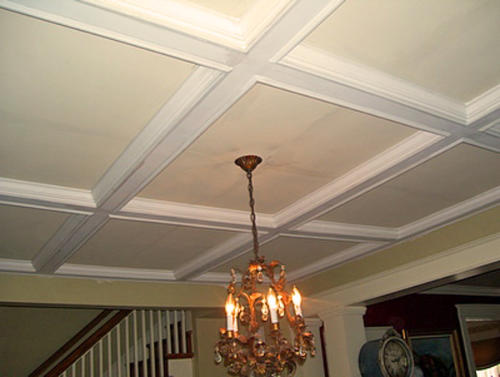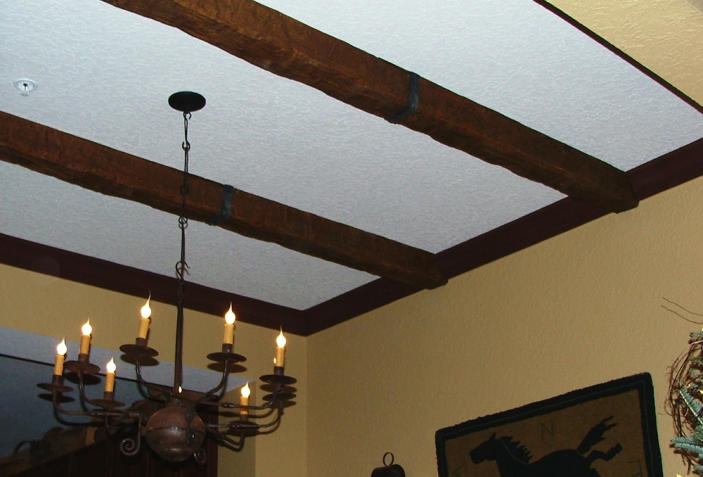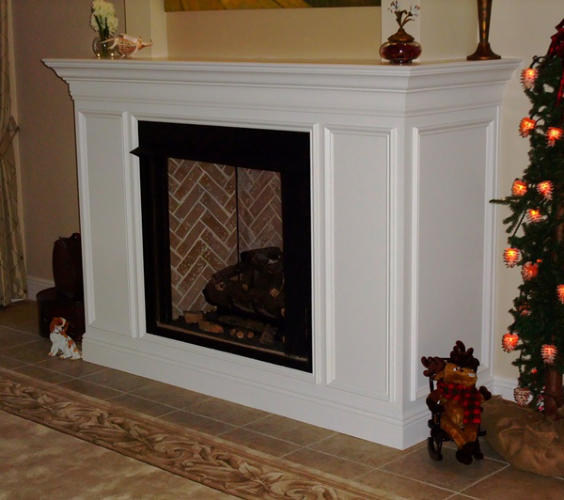 Fireplaces

often invite family and friends to a warm, intimate,
comfortable conversation atmosphere. Designs can be crafted
to combine the fireplace, bookcase, and entertainment center into one
major focal point.
Trimmed out with moldings and
mantles, fireplaces can stand alone
with their gentle glows, inspiring
comfort and relaxation.
Very often the existing Stone
and Fireplace is enhanced by a newly
crafted Mantle.
Combining TV's and fireplaces
is a popular trend. We strive to
design projects to meet the
customer's need,while bringing
delightful style and design.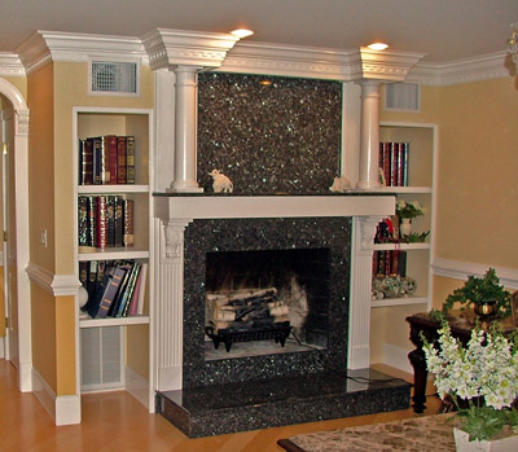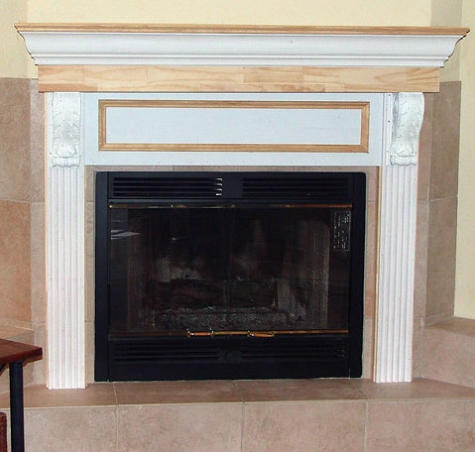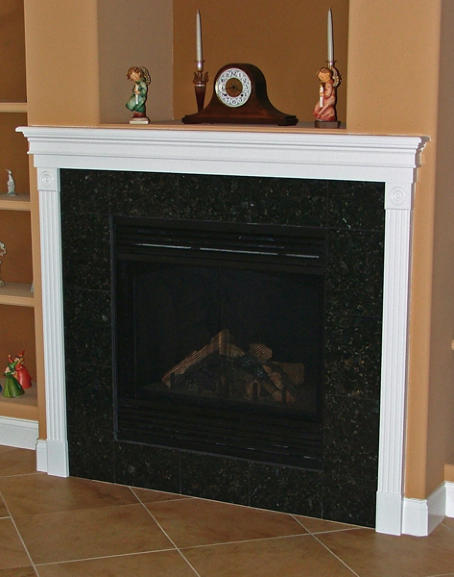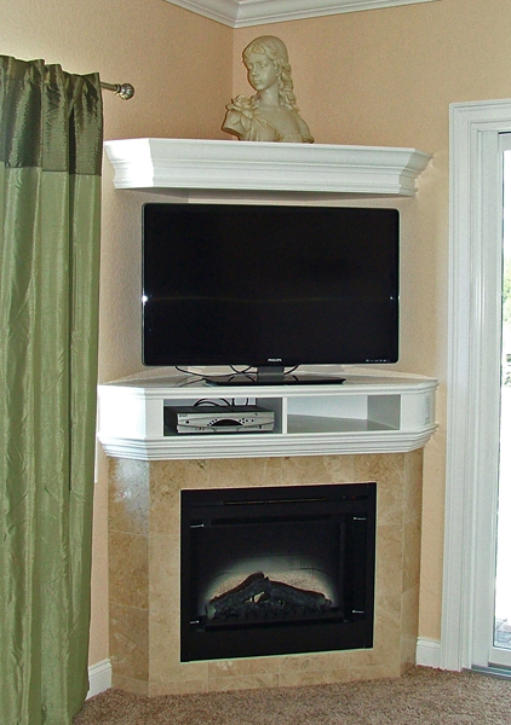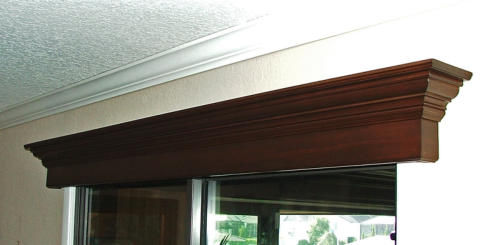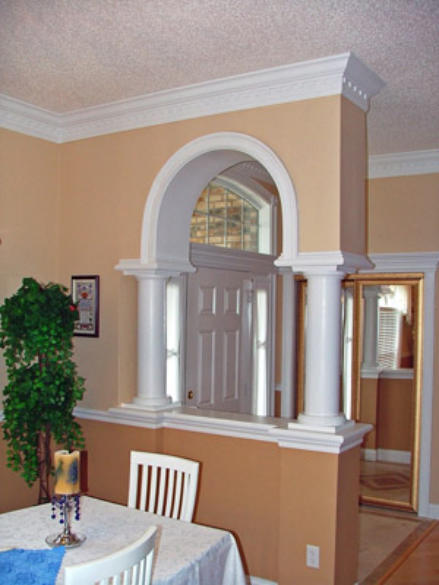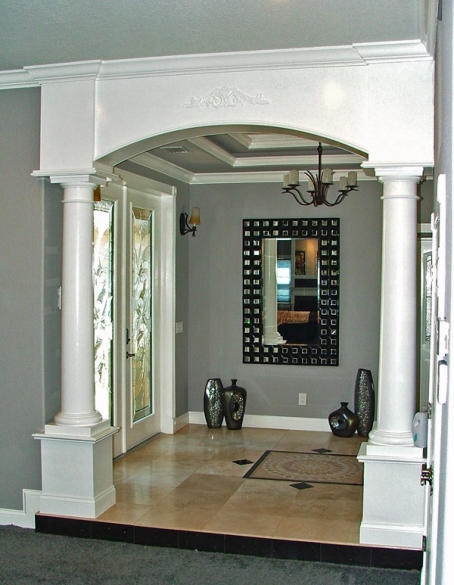 Please Visit our Picture Gallery
for more example of impressive
craftsmanship. You will see more
Pass-throughs Wall caps, Columns,
and much much more.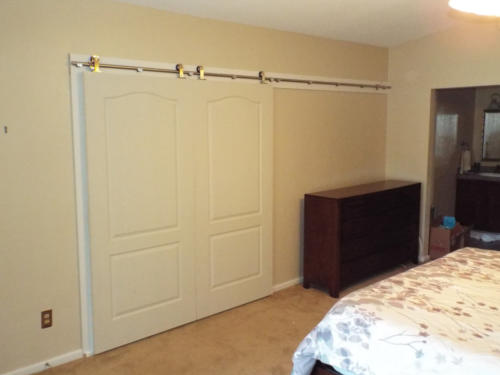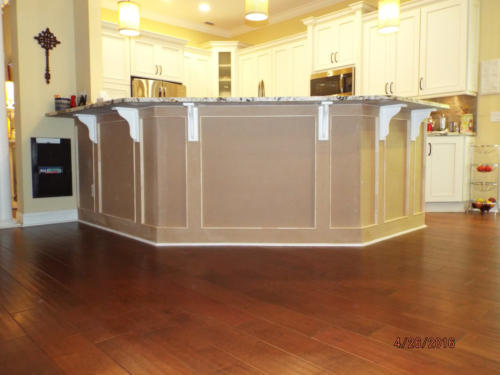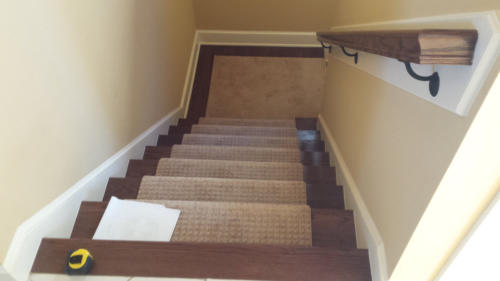 After - Wainscoting Panel-work
Website Design by David Malinowski